When Marvel Studios opened its doors to the public with the release of Iron Man back in 2008, nobody necessarily knew it would evolve into the behemoth that it has become today.
More than anything else, it mostly seemed to be a vehicle for Robert Downey Jr's return from rehab at the time. Alongside 2008's Tropic Thunder – which earned him an Oscar nomination – not only was he was vaulted right back into Hollywood's elite, he and his box of scraps (remember that?) launched the Marvel Cinematic Universe, a series of films that would go on to span almost a dozen years and billions of dollars.
You knew that already, of course: Avengers: Endgame is in theatres now, having already made over a billion dollars in revenue in just one weekend, so chances are you've seen it (me too). It's the culmination of 22 Marvel movies, as perfect an 'ending' to the Marvel series of movies as is likely possible.
Of course, while this may be an ending for some, Disney hasn't spent the better part of the past several years introducing new characters and storylines just to stop now. So, what's next for Marvel Studios?
First up, later this year, Spider-Man: Far From Home is being released (July 2, 2019), the final film of Phase 3, according to Marvel Studios' head honcho Kevin Feige. It'll be the final wrap-up for this series of films, while also serving as a jumping off point. If you've seen Endgame, you'll know that the final sequence is quite the jaw-dropper – so much so that it would be hard for any super hero movie to top, in virtually every sense.
After Thanos, who could be that much of a threat? My personal speculation is that we see the threats surrounding our intrepid heroes come a little more down to Earth, and if Far From Home is going to be a jumping off point for the next major Marvel villain, then I'm going to venture the name Norman Osborn and see how far I get in a couple of months (there's even an empty skyscraper in the middle of Manhattan! Who else could buy that thing?).
Other than Spider-Man, however, no other Marvel movie has a release date. We know that Black Panther 2, Dr. Strange 2, and Guardians of the Galaxy 3 (all working titles, of course) have already been green-lit, though nothing concrete has been dropped yet. Again, based on the events of Endgame, one can surmise that Thor will be joining the Guardians in the third installment – it would be pretty fun to just have it called Asguardians of the Galaxy – but given that recently re-hired director James Gunn is working on Suicide Squad 2 before he gets to any further Marvel movies, it'll probably be a while.
Apart from those already-confirmed projects, we can also add a Black Widow movie, starring Scarlett Johannsson – though whether it's a prequel or not, we don't know. Other projects include The Eternals, starring Angelina Jolie (!), about a race of humanoid immortals (kind of?) created by the Celestials (think Kurt Russell in Guardians 2). We also have confirmation on Shang-Chi, the first Asian-actor led Marvel movie, though no word on casting as of yet.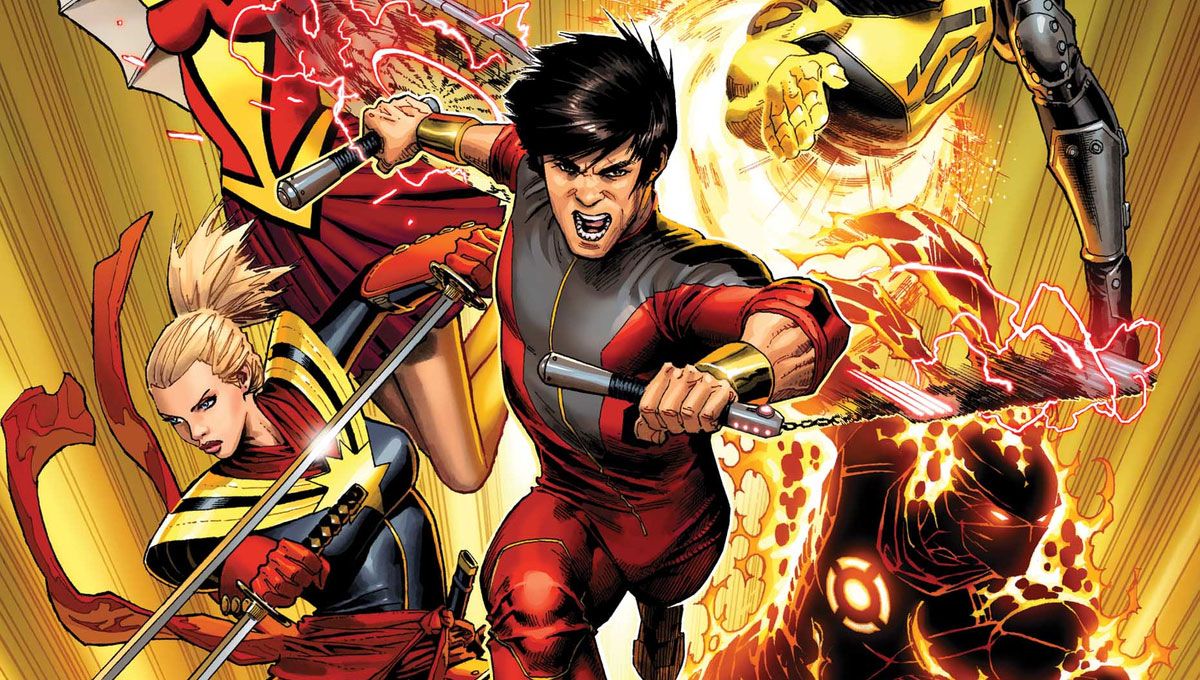 The last tidbit of info has to do with the new streaming service coming our way later this year: Disney+. Billed as a competitor to Netflix, Disney+ will have all of your favourite movies and television shows from your childhood, which has now expanded to include The Simpsons as well, thanks to Disney's recent purchase of FOX.
Much like Netflix, Disney+ is bent on creating original programming, and that includes three Marvel shows for your enjoyment: WandaVision, focusing on Elizabeth Olsen's Scarlet Witch, Falcon and the Winter Soldier, with Anthony Mackie and Sebastian Stan returning as well, and Tom Hiddleston is returning as Loki, who is getting his own as-of-yet unnamed show as well. Once more, the events of Endgame will likely heavily influence the content of these shows, which all have an opportunity to expand the roles of some characters outside the realm of film.
With the acquisition of FOX, Disney also acquired rights to the Fantastic Four as well as the X-Men (who actually have a movie of their own, Dark Phoenix, coming out later this summer). While Feige has already said it'll be some time until they're both introduced, one can only imagine the possibilities for when they are.
My guess: the undoing of the snap in Endgame also brings about the X-Gene in people, causing mutations that result in all of our favourite superheroes coming to the MCU in a big way. You know, while we're speculating, there was a throwaway line in Endgame that had to do with 'underwater earthquakes'…perhaps the success of DC's Aquaman has spurred production on a Prince Namor movie? As much as I'd like that, the film rights are owned by Universal (they optioned a film back in 2001), which means that it was likely just that – a throwaway.
Whatever the case may be, the future for Marvel Studios is bright – as if there was any doubt. The House of Mouse has its affairs in order, and at the very least, fans of comic book movies can look forward to being thrilled for years to come.
---
You can find Sho on Twitter at @SNSAlli, where he tweets all kinds of things! Like, movie things, game-related things and even sports things! All kinds of things, guys.